BUILDING A FOUNDATION FOR A STRONG WORKFORCE
We believe in ensuring our workforce stays strong for years to come, begins with a solid foundation at a young age. We aim to help youth become valuable and self-reliant members of the community by offering skills training, as well as job search and placement services. Our team will provide tools to help youth stay competitive in the workforce and the insight and confidence they need to impress potential employers.
A RESOURCE ROOM DESIGNED FOR YOU
We offer services such as job search assistance, school research, career exploration and resume writing to help you discover your future in the workforce. Visit the Lowell Career Center website for more information.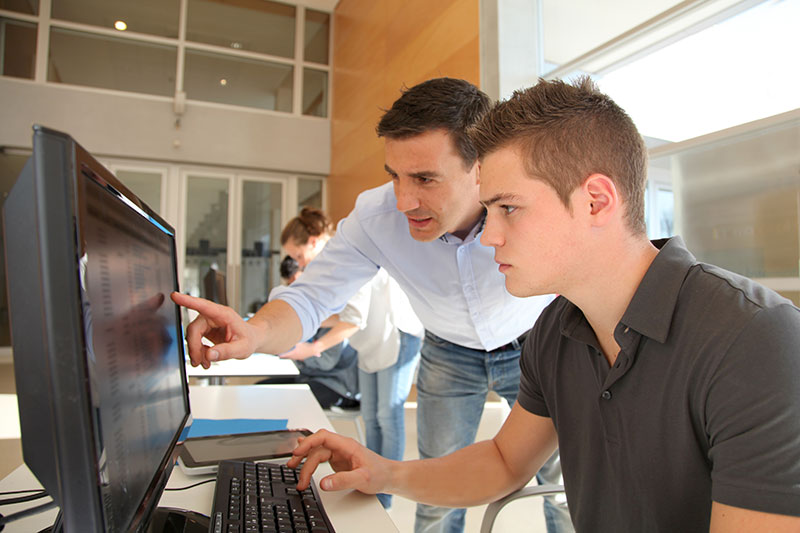 Interested in working with us to create youth programs? Join the Youth Council today!
Do you have questions that need answered? Talk to someone on our team today!
HELPING PREPARE YOU FOR YOUR FUTURE
We provide job search and career research assistance for youth ages 14 through 24 who live in Greater Lowell. We offer a wide-variety of programs, events and resources.
RESOURCE ROOM
Job Search Assistance
School Research
Occupational Exploration
Computer Access
Resume Writing
Phones, Fax & Copier
PROGRAMS
YouthWorks
Summer Youth
In-School Programs
Out-of-School Programs
Safe and Successful Youth Initiative
JOB SEARCH SKILL BUILDING
Work Readiness
Resume Writing
Career Exploration
Interview Skills
Become a Member Today!
Before using our services, you must first attend the Young Adult Career Center Seminar.
To reserve a seat in seminar or in a workshop, please sign up in advance by phone or with a staff member.